Vitality: Ratcheting Multiple Types of Value
Building on the physical installation and civic networks, digital technologies -- such as blockchain, smart contracts and databases -- can facilitate the accrual of both real and perceived value.  Each installation in each unique community will have its own digital signature; each contribution by local individuals to that installation will also have its own immutable signature; and, each interaction with completed installations will further have a unique digital signature.  All these signatures are the bases for trust and value creation.
Each network superposes upon and affects each other network.  The physical networks of installations grows in relation to the enrichment and emergence of civic networks.  The digital network mirrors each and creates a conduit to both a feeling of ownership of what is created and an economic ownership of the ensuing digital assets and their means of production.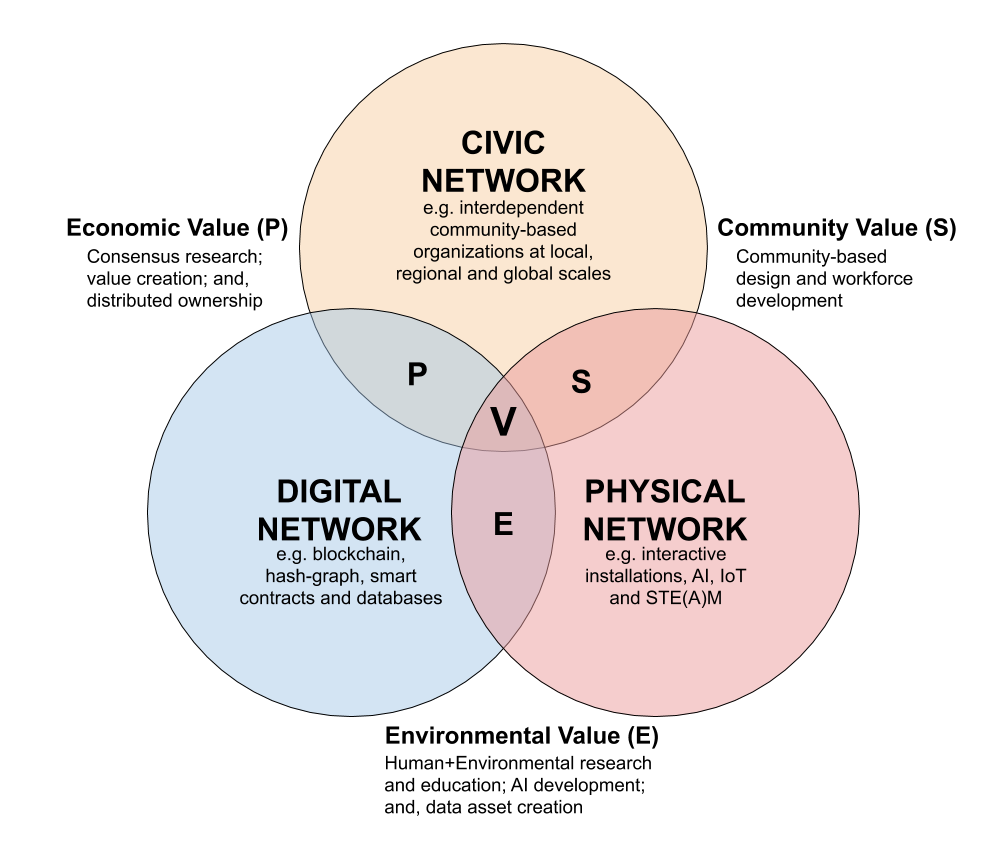 The letter 'V' at the very center of all the overlaps above stands for Vitality, which is the outcome of a viable balance between Profit (P), Social (S) and Environmental (E) intent.  These are the three components of the so-called "triple bottom line" for today's socially and environmentally conscious organizations.
As individuals build and interact with these community-led creations, these installations create a personality of their own that is enriched by continued engagement.  This engagement, via the digital tools introduced above, create an indelible and track-able history.  This history, via databases and smart contracts, become the asset of individuals who contribute to the creation and maintenance of the place-based physical objects.  This history and value cannot be exported or appropriated by external interests.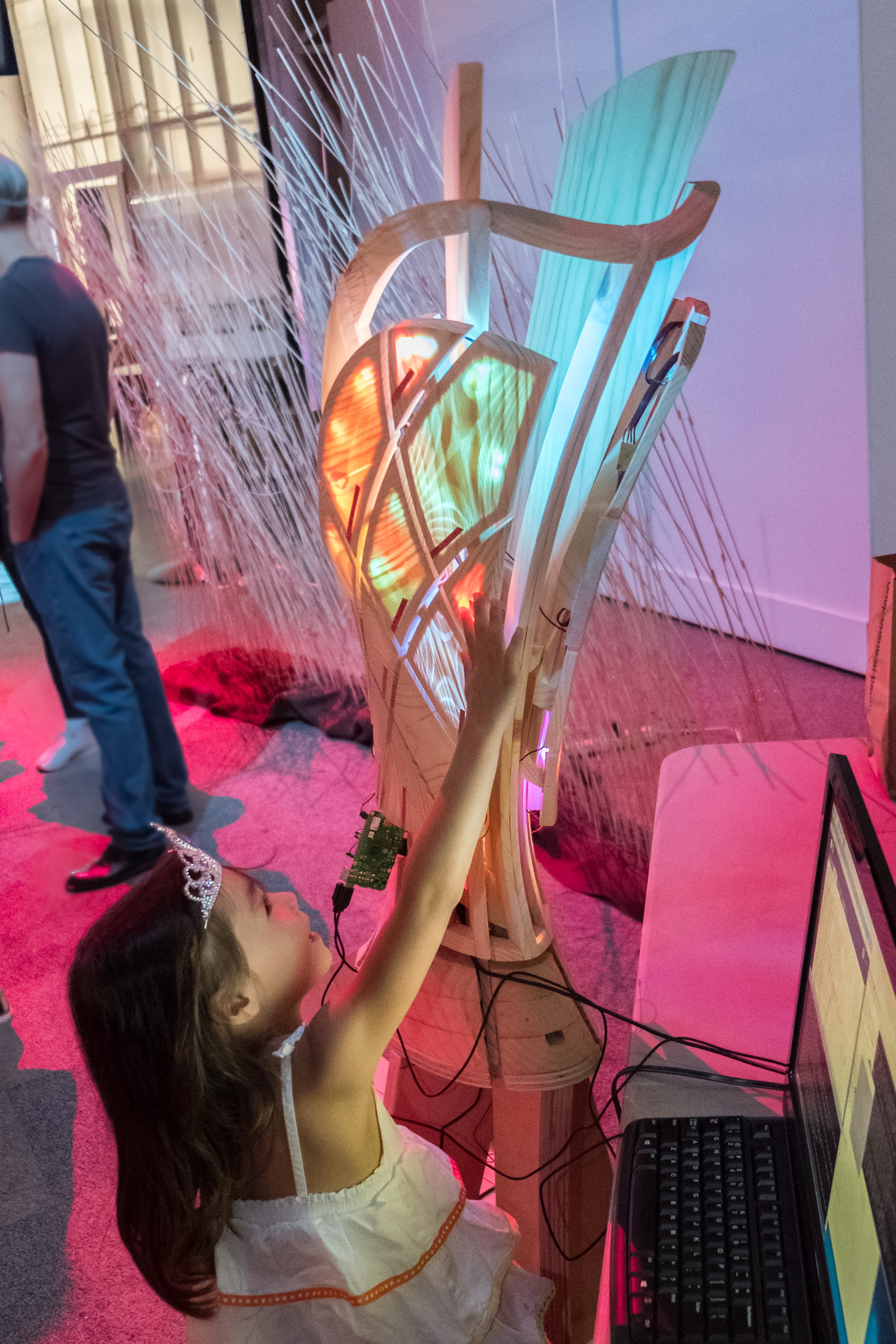 Inter-related Networks of Networks
Nevertheless, the very same technology that facilitates the creation of a unique place-based installation is the same technology that facilitates the inter-relation of these installations at the local, regional and global scales.  This network of networks is a means of integrating diverse individual values towards the benefit of all, especially those that have been previously uninvited to the future.  This, we argue, is the foundation for vitality.