Exhibition - Scheduled August 2019
The rendering below is the main installation of the exhibition with touch sensitive panels and reeds, motion sensing and perhaps audio processing.  Based on the patterns of sensory stimulation from people, the "sentient" installation will respond with ever evolving light and sound patterns.  One of the goals is for people to see the patterns created by both themselves and fellow participants.  See Civic Synthesis for more about this exhibit.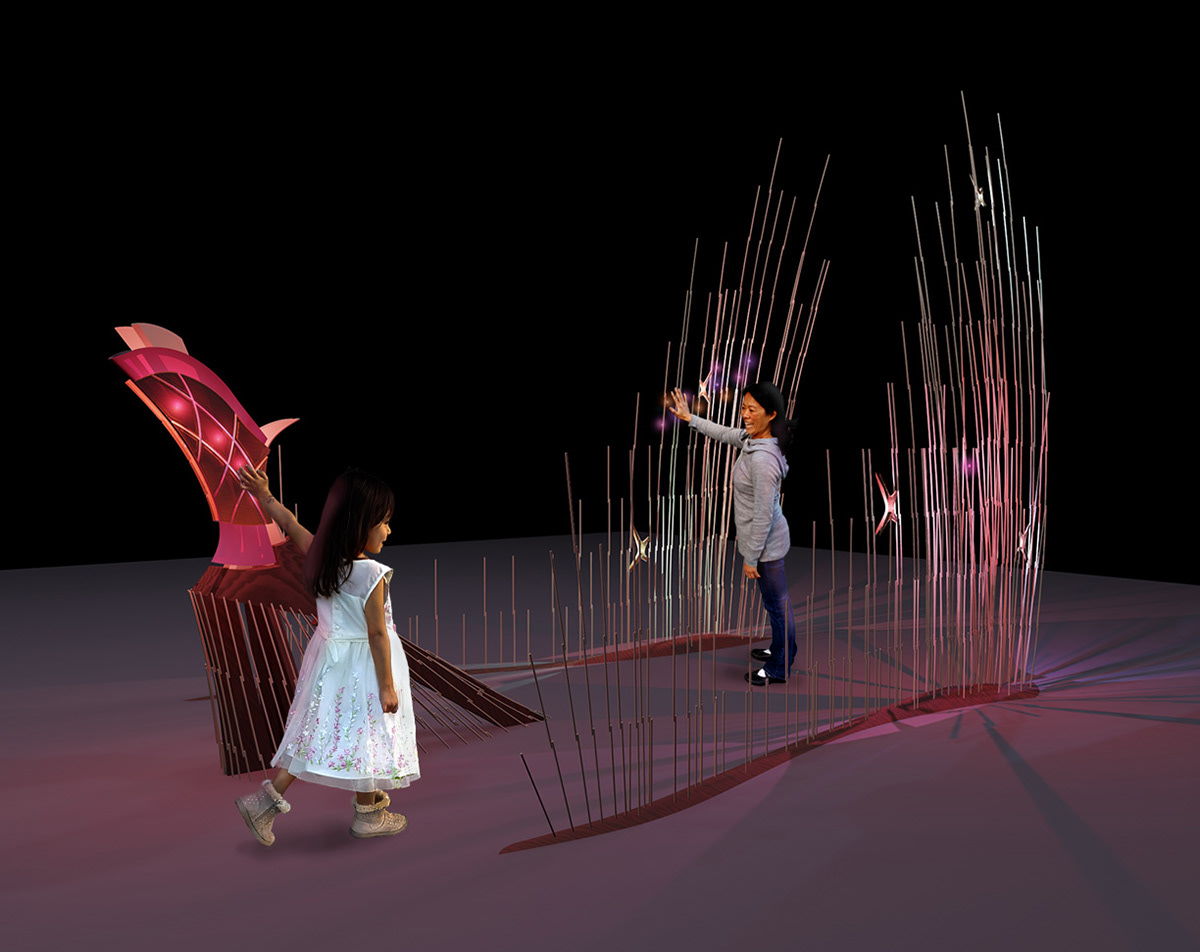 Development of Proto_Zero - Scheduled Completion May 2019
A few renderings of Proto_Zero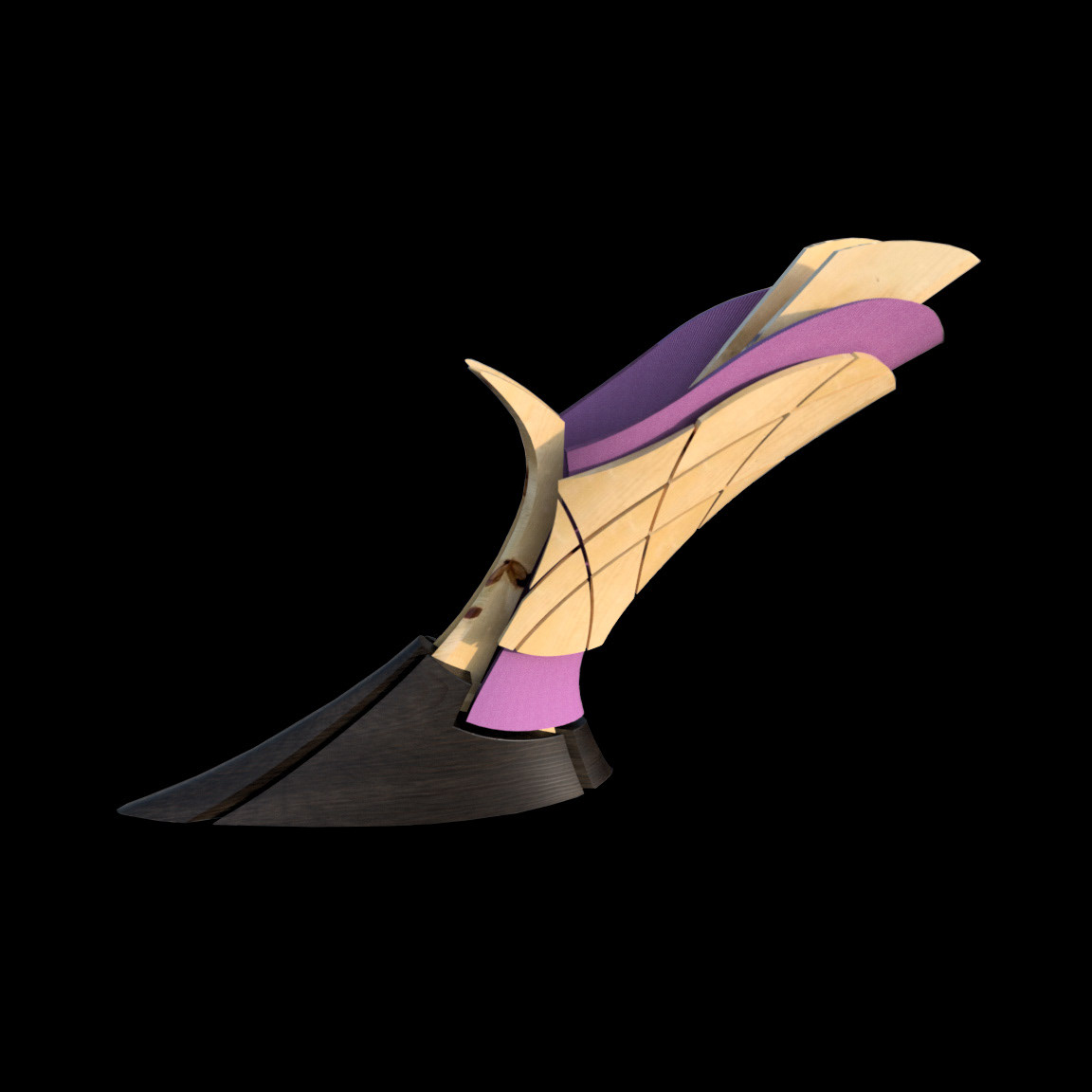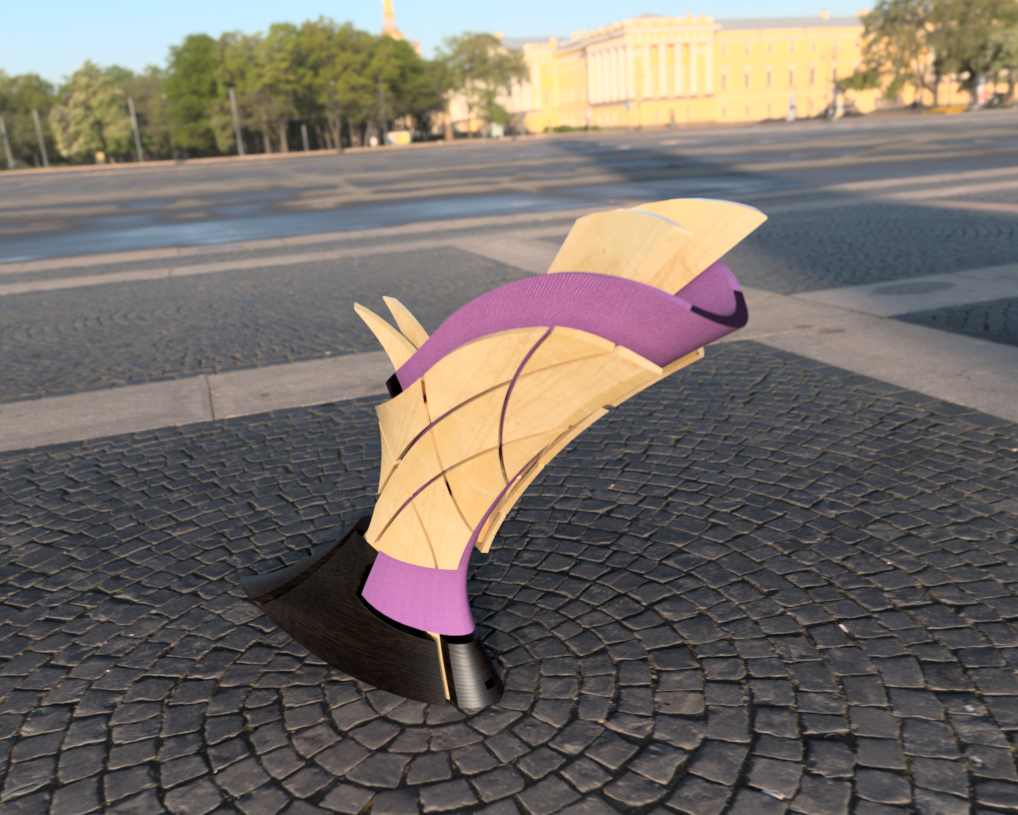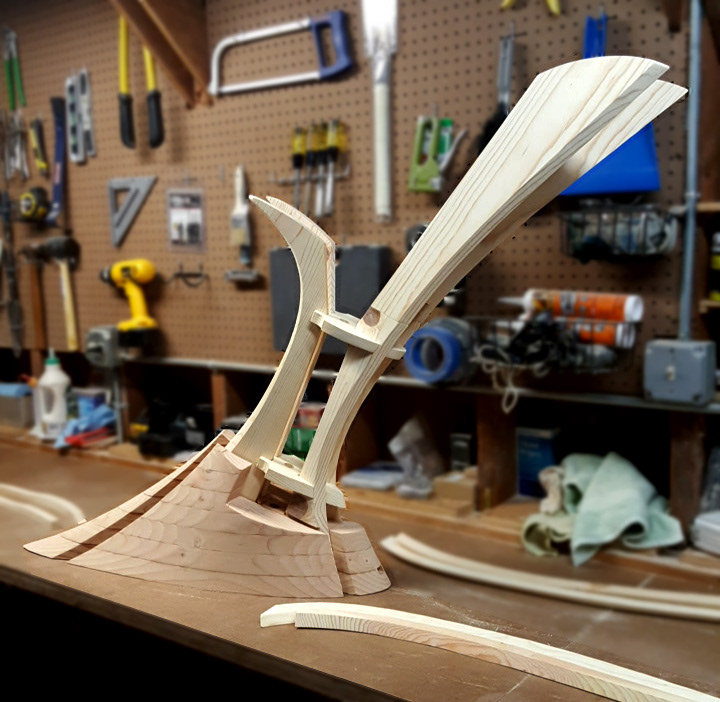 The skeletal structure below was a completed work for the city of San Francisco, de-installed in 2016.  These ribs were cut via CNC machine.  The interactive skin animated below is a concept that will be implemented via a number of possible strategies:  layered wood or sheet metal; stretched fabric; or, CNC'd panels.  This strategy is currently being prototyped as described above.