As a team we placed a high value on evocative and pro-social circumstances that encourage natural and social awareness, which tended towards novel interpretations of the natural and social world by participants.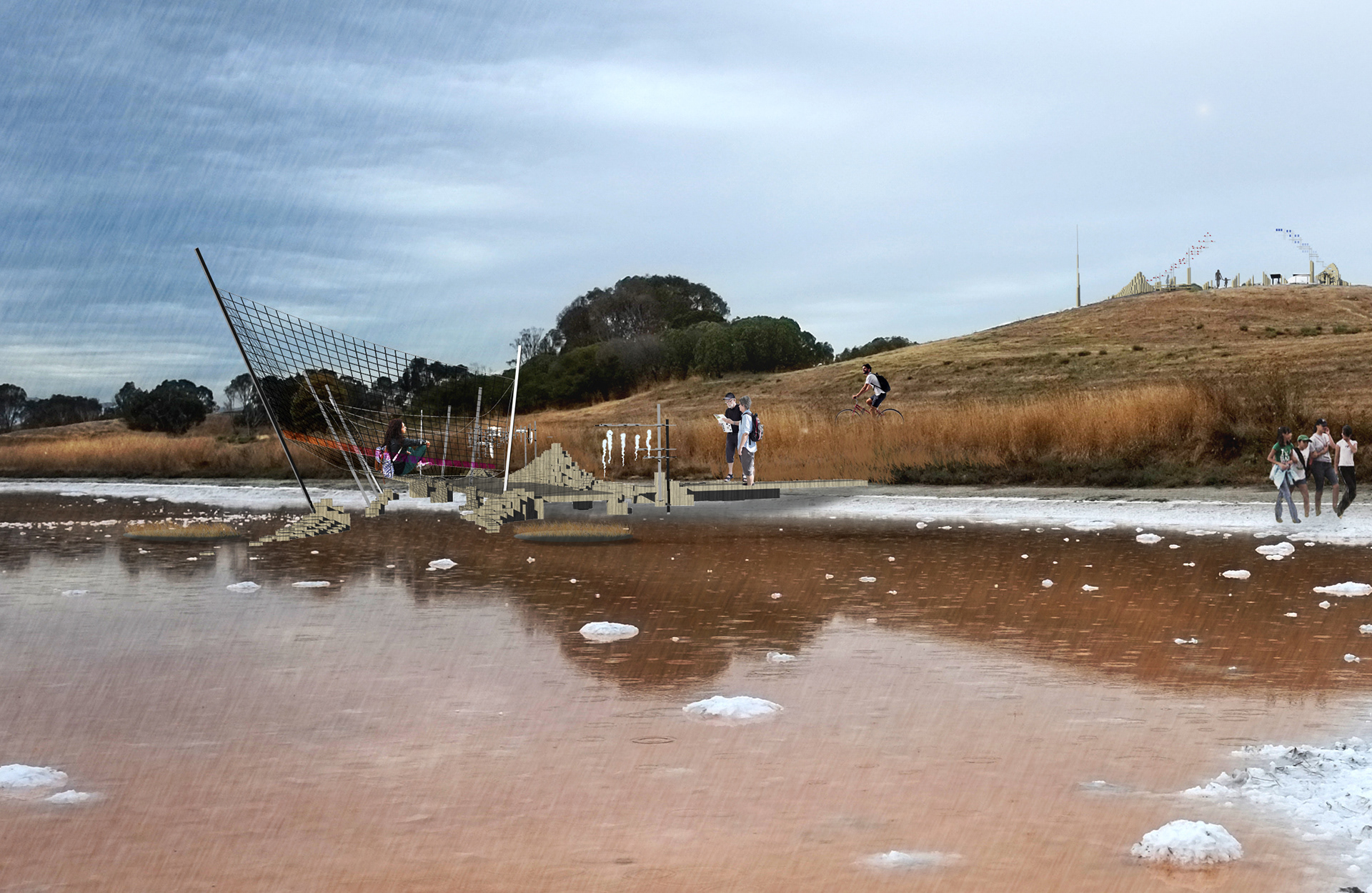 For example, the Salt Marsh and Sky Observatories illustrated below are two of four installations proposed to create informal and social learning opportunities highlighting the Bedwell Park environment. The Salt Marsh installation proposed a dock with fly-out net over the existing salt ponds at the South West edge of San Francisco Bay. It breaks the edge of the pond as an interpretation of the ecological phenomenon know as an ecotone, which are dynamically overlapping environmental habitats and phenomena. The diagonal decks draw from the existing path above in both directions, but don't connect to simultaneously create a protected inlet for study and a sense of tension reminiscent of the unresolved nature of inter-dependent dynamic systems.

The overall layout of the Sky Observatory is a large sun dial.  It integrates exhibits, such as Color of Sky and Wind Indicators, that provide an opportunity to observe the dynamic systems that intersect with the top of this hill.