Urban Alchemy - Restoring Joy in america's Sorted-out Cities
To cultivate community, I'm inspired by Urban Alchemy, Restoring Joy in America's Sorted-Out Cities, by M.T. Fullilove.  This book truly resonates with the goals of Sentient Societies. Because, even at the scale of the sensory self, if one feels isolated, or "sorted", from the rest of their world, they suffer just like whole communities suffer when they are "sorted-out".  It may seem counter-intuitive, but by seeing ourselves reflected in the world and each other we simultaneously become more fully ourselves while the wider community becomes less sorted.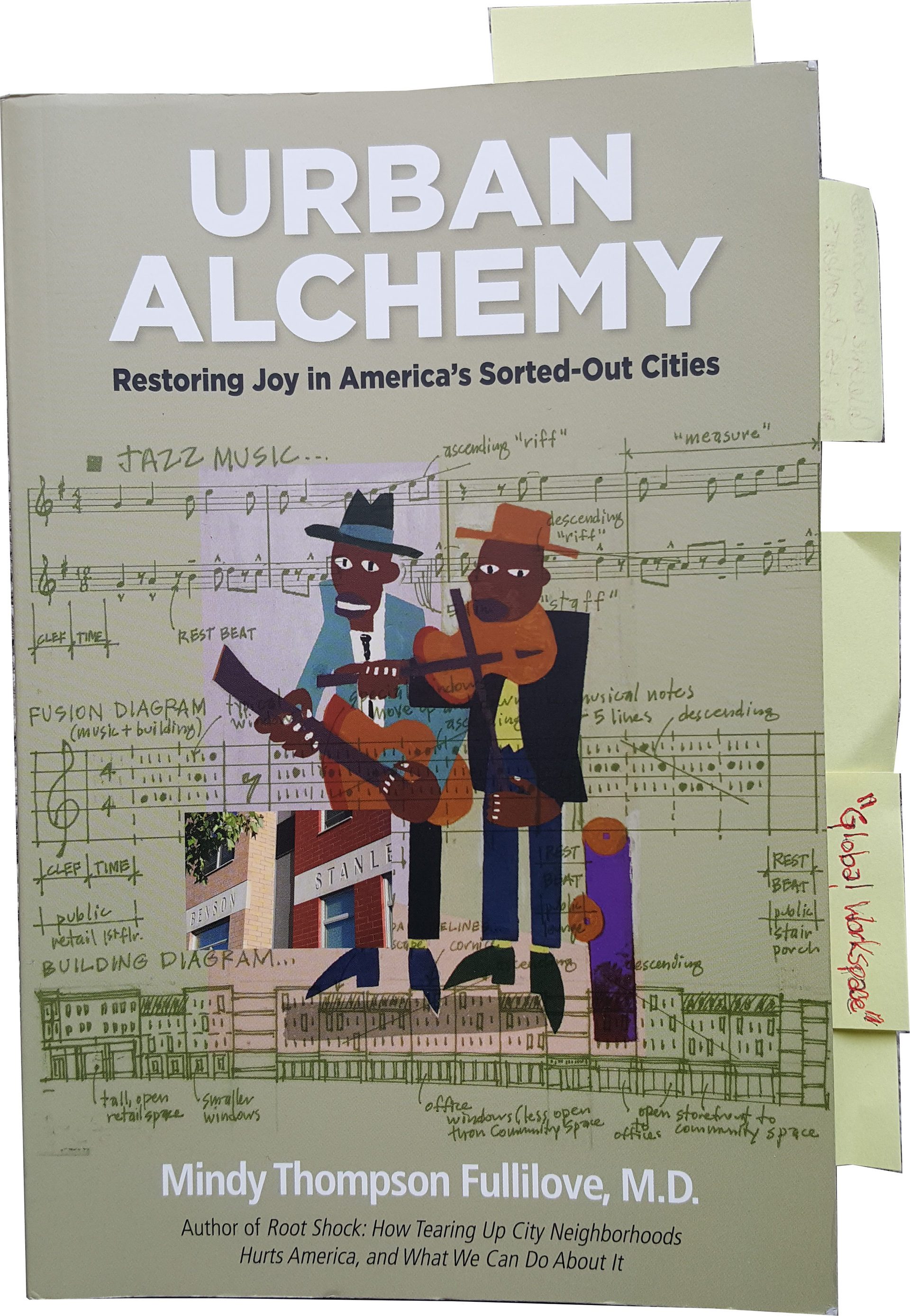 My most recent project, showcased this last August, prototypes installations and inter-linked satellite sculptures.  When the larger installation in a neighborhood (circles below) is stimulated, smaller satellite sculptures (stars below) respond with light and sound patterns related to simulation patterns at the neighborhood installations.  Satellite sculptures can also be stimulated sending patterns to be displayed back at the larger installations.  As diagrammed below, each satellite sculpture can receive patterns from multiple installations.  The general idea is that people in one neighborhood are reminded that others are actively engaging other similar, yet distinct, installations in those neighborhoods.  Each neighborhood is reminded of each other, day and night.  This project is an experiment in knitting back together our "sorted-out cities".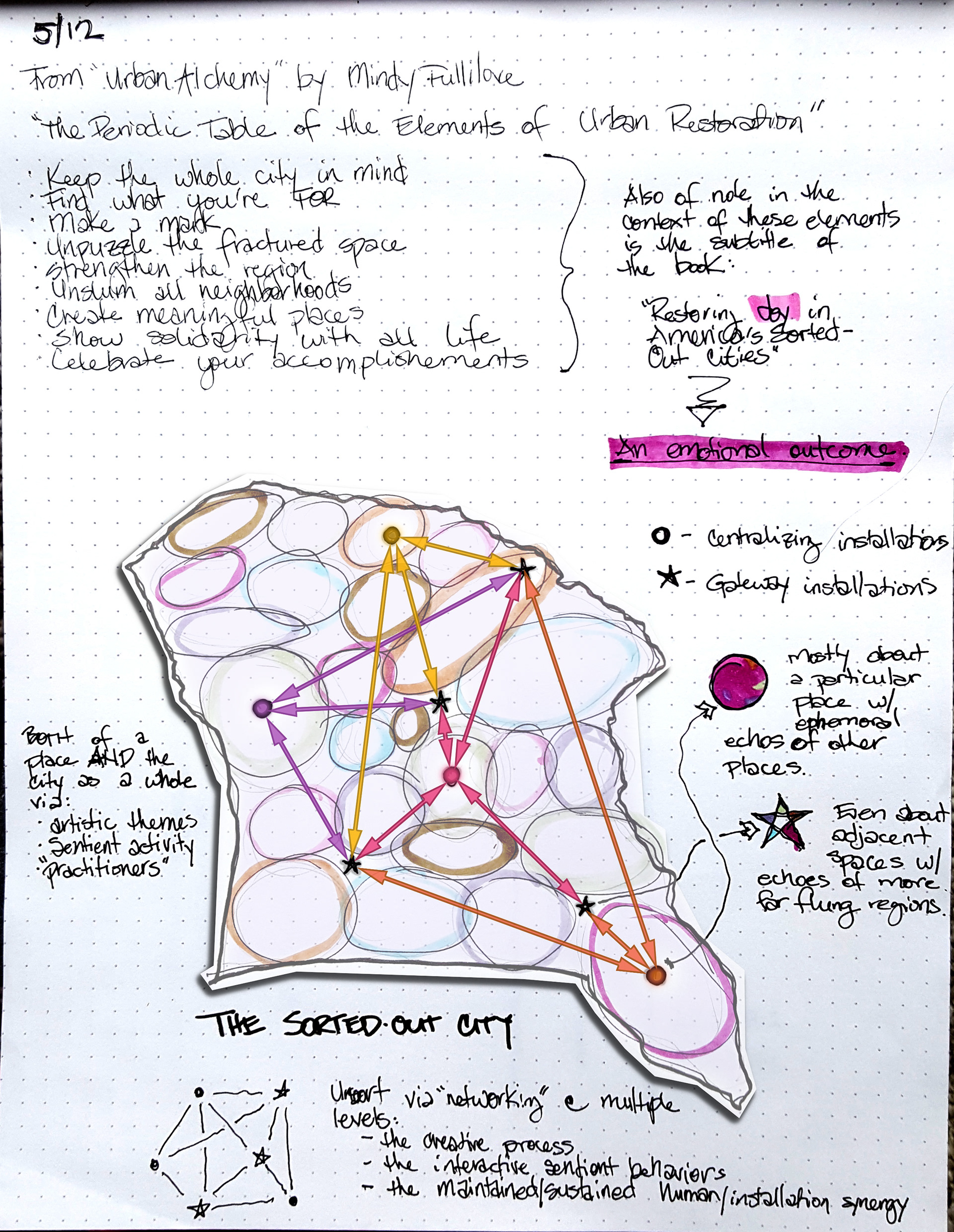 A particular neighborhood could have its own unique installation.  Perhaps it would be like the one below, an adaptation of an installation built and installed on Market Street back in 2013.  Or, maybe it would look more like this installation.  Each neighborhoods' installation would be unique to its physical and cultural context, even designed in part by the residence of those areas.  For example, the infill between the ribs below could be custom designs by community members or local artists.
Satellite sculptures, perhaps similar to the sketches below, would be smaller and more uniform than the larger installations.  They are more about being beacons, or portals, expressing lights and sounds indicative of activity at the larger and more unique neighborhood installations.  Importantly, these satellites are more about superposing the activity from multiple neighborhoods, simultaneously, over distance.  Similarly, but at the local human scale, the larger installations are more about superposing the activity from multiple people from within a given community over time.
As illustrated below, these satellites would be less immersive and spacial than the larger immersive installations, which are more about focusing on one's own community.  In contrast, these beacons are more like lighthouses highlighting the existence of the often hidden neighborhoods at the city, regional or even global scales.